Happy Summer!
So many cities across the country are already getting intense heat. 
Here in Portland temps are in the record-breaking triple digits. We got our pool set up and AC units in the windows (houses in Portland don't usually come with AC), and we're eating lots of cold fruit and salad.
I hope you're finding ways to stay cool and safe!
---
July 2021 Self-Care at Burnout Proof Academy
Healing Interpreter Burnout: Complete Your Stress Cycle
Are you feeling exhausted?
Burnout and emotional exhaustion can have negative impacts on your health, relationships, and work.
It can be hard to know how to rescue yourself, let alone find the energy to take positive steps.
Good news! You don't have to live like this. A long, fulfilling career is within your grasp. This course can help.
You will explore:
Your stress cycle: what it is, how to complete it, and how it affects you when you don't
Techniques for self-regulation that you can use during your work day
How to form and integrate new, healthy habits to help heal and prevent burnout
0.35 GS CEUs through The Insightful Interpreter, processed by Interpretek
Healing Burnout Group Study Guide
Get 0.2 additional CEUs for gathering your friends and discussing what you learned in the Healing Interpreter Burnout course.
If you like to learn and grow within community, we have a treat for you! The Group Study option is scheduled to be available for the Healing Interpreter Burnout course through The Insightful Interpreter, the week of July 6th, 2021!
---
Support for Insecurity and Self-Doubt 
Close the Gap in Confidence, Skills, and Self-Analysis for Sign Language Interpreters with a Deaf Mentor
Did you miss the Facebook Live with Shanna Grossinger in our Burnout Proof Collective Facebook group?
Good news: the recording is posted!
---
Burnout Proof Book Club – Encore Live Discussion


Aug 11th, 2021 5:00 – 6:00 pm pacific
If you are reading along with us but were unable to make the live discussion, here's another opportunity!
Join the live discussion to real-talk about:
The 'yuck' that's leftover after handling a problem.
How holding everything in and doing for everybody else keeps us up late at night.
The shame we feel from HAVING emotions.
Taking up a hugging practice
The struggle of saying what we need or how we feel.
The inbox in our gut where we store our uncompleted stress.
That it's ok not to be ok.
This is an on-demand, self-paced book club offering worth 1.3 GS CEUs, with a Live Discussion opportunity. Click below to register and get instant access to everything!
Don't miss the upcoming Live Discussion, happening August 11th 5:00 pm – 6:00 pm pacific. Put it on your calendar now!
---
The book club survey results are in!!
Book Club courses will return in the Fall with some great picks. We learned many helpful things from this survey, thanks to all who participated!
A few key takeaways:
Wednesday evenings were a clear winner

Imposter syndrome was requested as a topic for reading, and I'm happy to say just about every one of these books will support us there!
And the winner is…..
UNTAMED, by Glennon Doyle
Live Discussions September 1st & 29th, 2021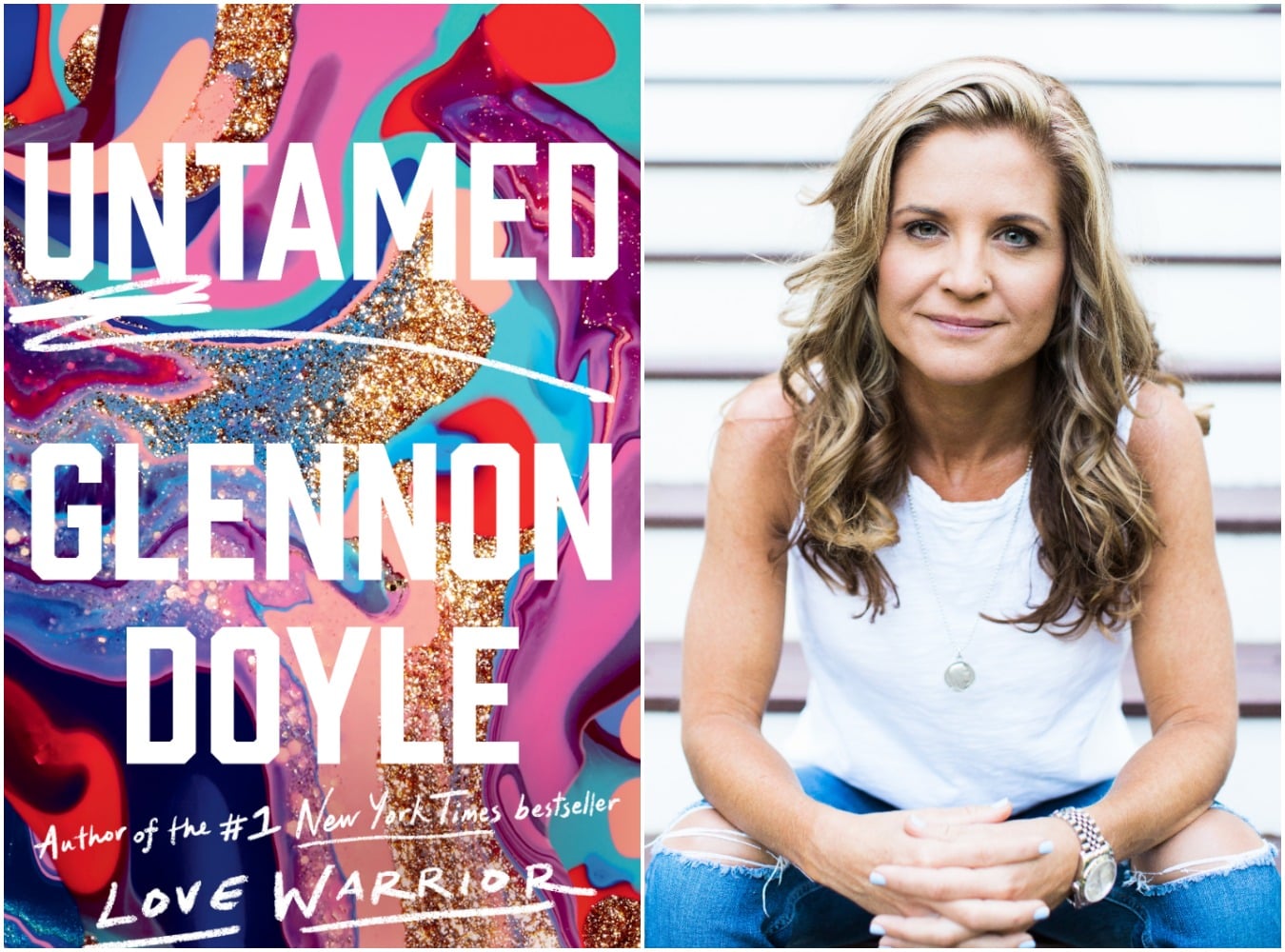 We'll be trying out a new format, meeting once to kick off this new read – getting to know each other and discuss first impressions of the book – and then again at the end of the month to discuss the rest of the book, share takeaways, and connect more deeply with each other.
Thanks to those who suggested this new format! I'm looking forward to meeting with you twice!
You selected the remaining books from the survey + your additions in this order:
Second Place Tie
The Body is Not An Apology: The Power of Radical Self-Love, by Sonya Renee Taylor
The Gifts of Imperfection, by Brene Brown 
Third Place
Codependent No More, by Melody Beatty
Fourth Place Tie
Hope in the Dark
My Grandmother's Hands
Watch for these book club offerings Fall of 2021 and Winter of 2022!
---
Recalibrate | July 2021 Oil Protocol
This is a time of taking stock and opening to recalibration. Be with yourself in the discomfort.
Locate the gaps between where you are and where you want to be. This requires getting radically honest with yourself about your current experience.
Can you allow it?
Can you name every nuance of it?
And even more, can you feel it and stay with it as long as it wants to move in you – without inflating or stoking the flames?
Apply this protocol and then follow your body as it wants to move: dancing, crying, resting, or punching pillows.
Allow what's alive in you to be honored and expressed, and allow it to subside when it's over.
As you apply these oils, bring your attention to your senses:
Inhale the fragrance of each oil separately, and the combinations

Feel your own touch as you apply them to your body lovingly

See the colors of the bottles and the amber drops of liquid

Set intentions with each oil application, grounding yourself in what you know to be true
Invite the properties of each oil to inspire your intentions:
Melaleuca – between eyebrows – tune into your energetic boundaries and seal the leaks.
Cypress – rub on belly in a circular motion – encourage movement and flow throughout your core.
Cardamom – inside navel – allow deeper emotions to surface and be attended to.
Tangerine – heart + inside wrist creases – activate creative energy to process and move with your emotions.
Safety + Efficacy
Dilute essential oils with a carrier oil for increased efficacy and decreased skin sensitivity.

Citrus oils can produce photosensitive reactions. Use on skin covered by clothing if you'll be in the sun.

Some oils are hot or 'spicy' to the skin, including cassia, oregano, thyme, and peppermint. Dilute to decrease this sensation.
Oil properties inspired by Emotions and Essential Oils: A Reference Guide for Emotional Healing and the teaching of Desiree Mangandog.
Seasonal, astrological, energetic information inspired by Sarah Faith Gottesdiener of Modern Women.
---
May the fullness of this new season bring abundance to your life. May you recognize it. May you receive it. May you listen deeply to its gifts.